Robin Ho is a top tier trader and remisier at Phillip Capital. He became a well sought after speaker after turning $100,000 into $2 million in 15 months during the 2008 Global Financial Crisis.
Over the past decade, Robin has taught and mentored thousands of professional traders. He has developed his own proprietary trading system that focuses on Price Action, which he believes is the answer to the volatile market today. 
He believes that many traders fail today because they have been employing long-term and traditional indicators to short-term trading; and to achieve trading mastery, traders must understand market behaviour and develop a trading strategy that fits the trader's profile.
At the Phillip Awards Night 2017, he won 5 Awards as Top Trading Representative for Equities and CFD, Singapore CFD, World Indices CFD, Malaysia CFD, as well as Hong Kong CFD.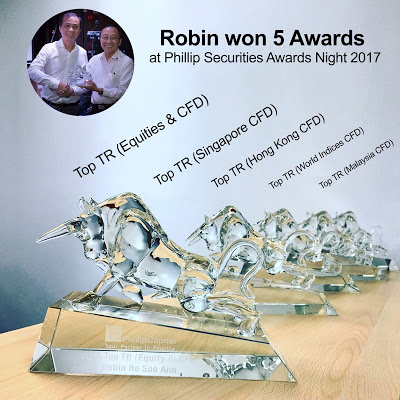 Société Générale (SocGen) Webcast
With the launch of Direct Leverage Certificates (DLC), SocGen has chosen Robin as a partner to promote the DLC, and as the weekly guest for their webcast.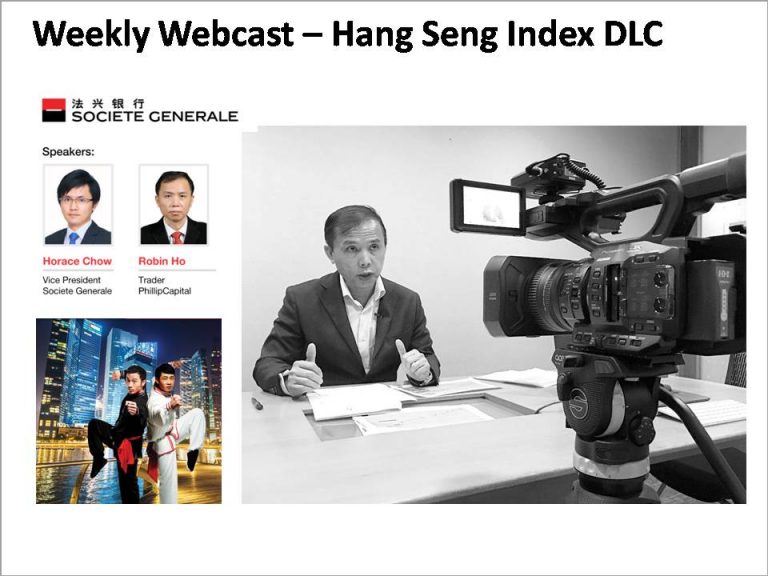 Since Robin's Market Outlook first launched a few year ago, its attendance has been growing steadily to more than 400 people. Participants pack the auditorium to hear Robin's view of the market which will guide their investment decisions for the next quarter.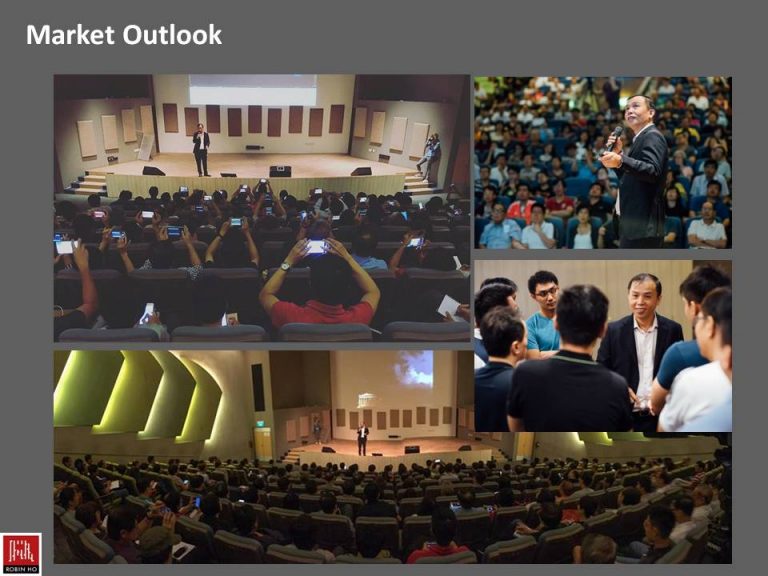 Robin conducts his comprehensive Master the Markets (MTM) Course with CyberQuote. This is targeted at traders who want to learn Robin's proprietary price action trading strategy and be proficient in reading the pulse of the market instead of relying on indicators.
Robin is also a trainer with SGX academy. One of the most popular seminars is his live trading sessions, in which about 200 people packed SGX auditorium to watch Robin construct his trade plans and execute his trades live on a Monday morning.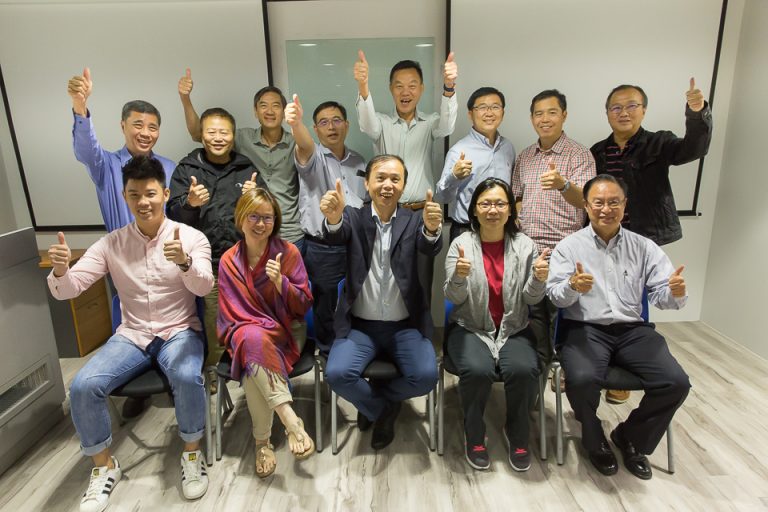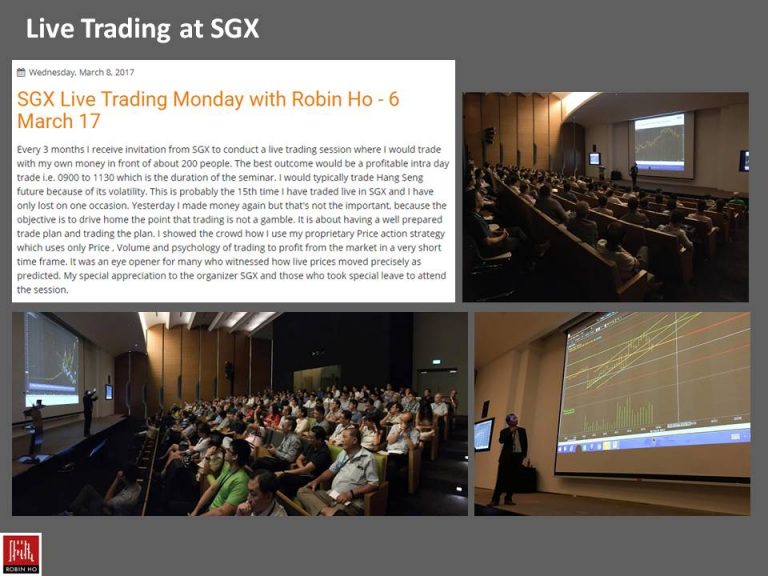 Robin has been featured in various reputable publications such as The Business Times, The New Paper, Zao Bao, Wo Bao and the Borneo Post.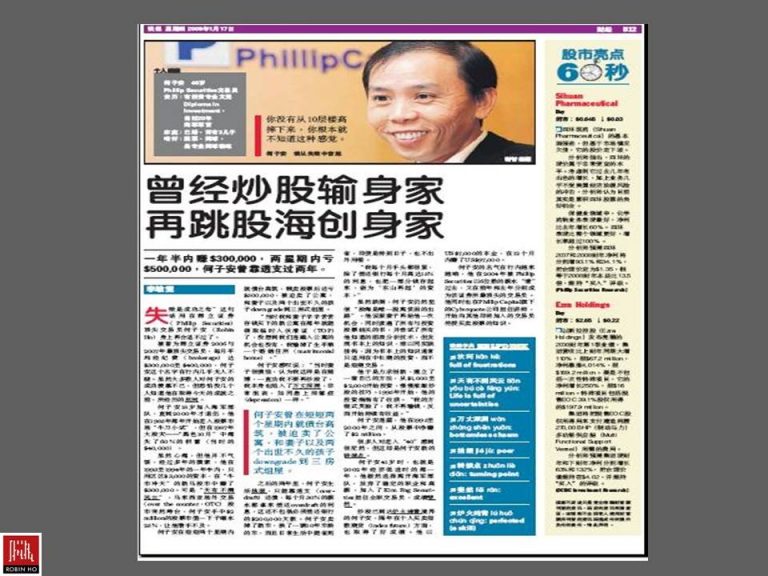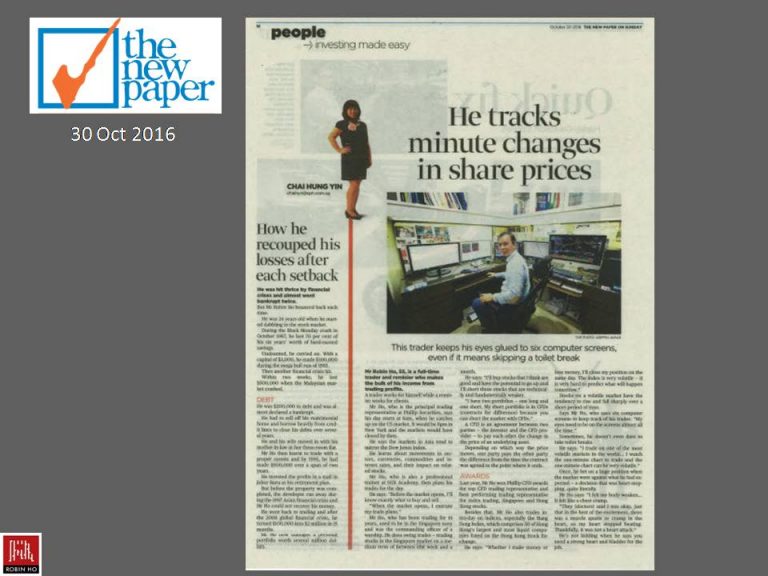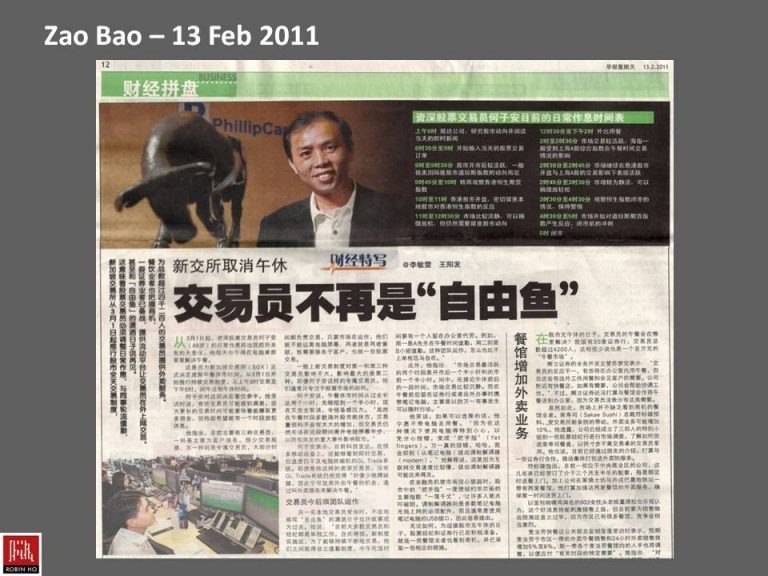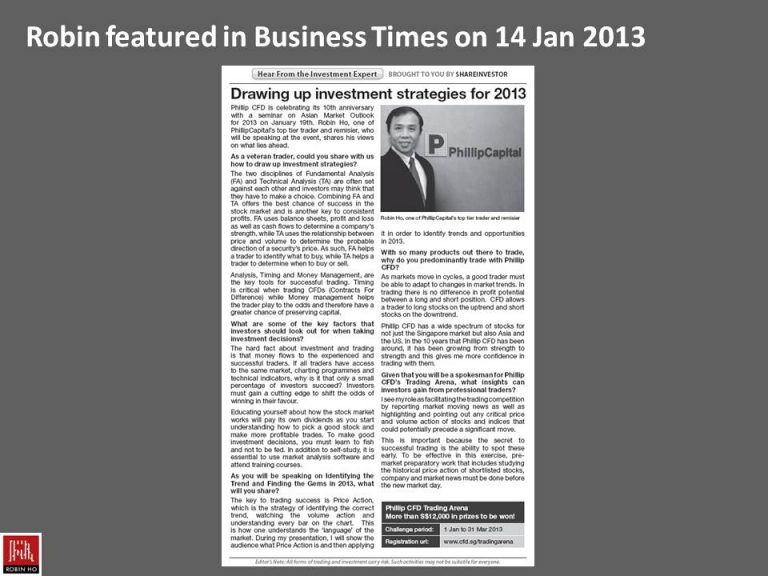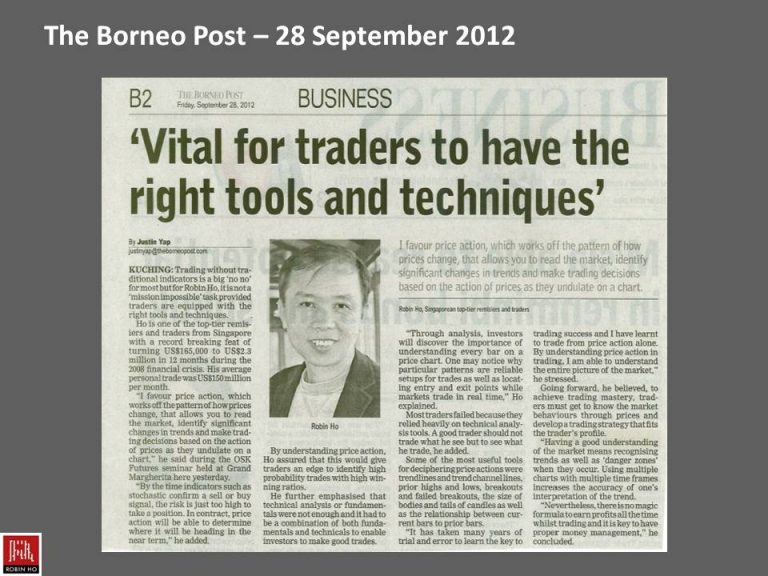 Most importantly, Robin is an active trader who has a stellar track record. He enjoys teaching, and believes that trading is a life skill which should be learned the right way.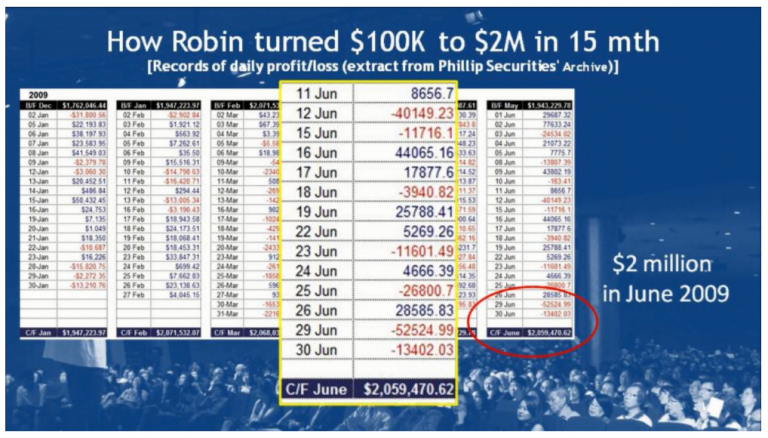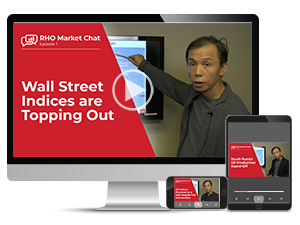 Get Ahead of the Market by Tuning in to my Weekly Market Analysis and Commentary!